Every little princess needs a friend!
American Girl has an impressive portfolio of dolls, each with their own stories and personalities ready to inspire kids. Now, things are getting even more magical at American Girl with a new Disney Princess collection made for royalty everywhere. The new collection features three favorite princesses in the American Girl style, all limited-edition and a part of the Collector Series.
Jasmine, Belle, and Rapunzel are looking as beautiful as ever in their full princess outfits. Each outfit is adorned with Swarovski crystals, giving them that true princess sparkle. Jasmine comes dressed in a two-piece set with a knit top and satin pants. Belle is in her classic yellow with a satin gown featuring a rose accent. Finally, Rapunzel features her signature long hair decorated with flowers and a lovely embroidered gown.
Each doll is limited-edition, with no more than 4,000 dolls created worldwide. Little collectors, princess fans, Disney fanatics, and lovers of all things American Girl will be eager to get their hands on these gorgeous new dolls. Each comes with a numbered certificate of authenticity so kids (or Disney adults) can show off their collection with pride.
The new American Girl Disney Princess Dolls Collection is available now on the American Girl website. Kids can don their very best princess fits with a new friend and head to the nearest ball (or just the nearest sleepover) for a night they won't forget!
---
AMERICAN GIRL DISNEY PRINCESS DOLLS COLLECTION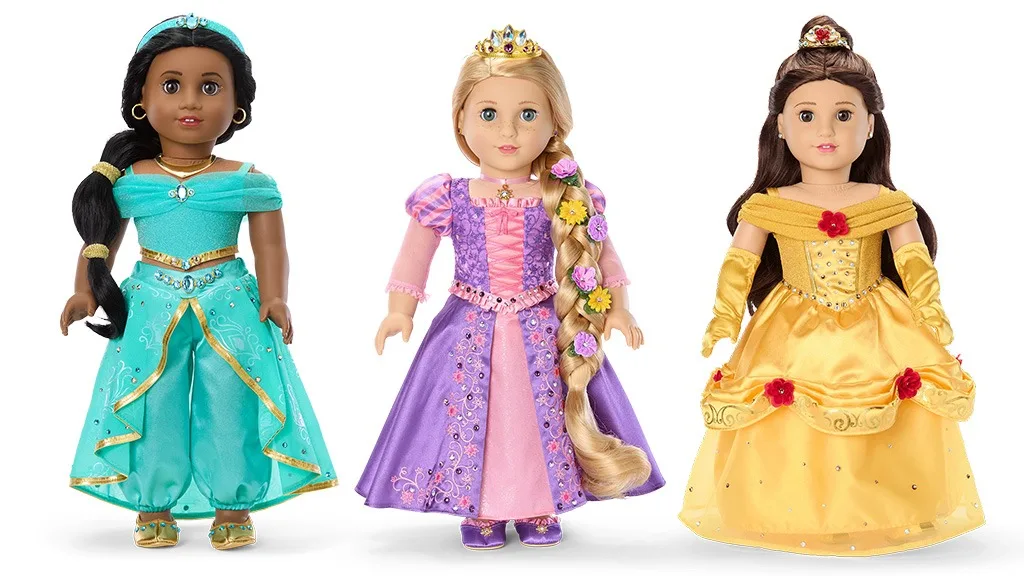 This new collection of American Girl dolls features three Disney Princesses — Jasmine, Belle, and Rapunzel. Each doll is 18 inches tall and dressed in a crystal-accented outfit.
Buy Now